10 Things to Get Right
Before you Buy Art for your Home
If you are reading this, there is a good chance that you are fully aware of the huge impact our surroundings can have on your mood.
Home is a big part of your life (even bigger now of course due to COVID).
It is hopefully somewhere where you can relax… where you entertain, often it's where you work, play & of course where might bring up a family.
Your home reflects your personality, your individuality & the artwork you choose is a large part of that. The way you display/dress it sets a tone… creates the feeling…
Lots of people would like to invest in an original piece of art but there are stumbling blocks that stop them such as:
It is easier & quicker to get cheaper mass produced art
It can be overwhelming to visit a gallery
It's intimidating to contact artists directly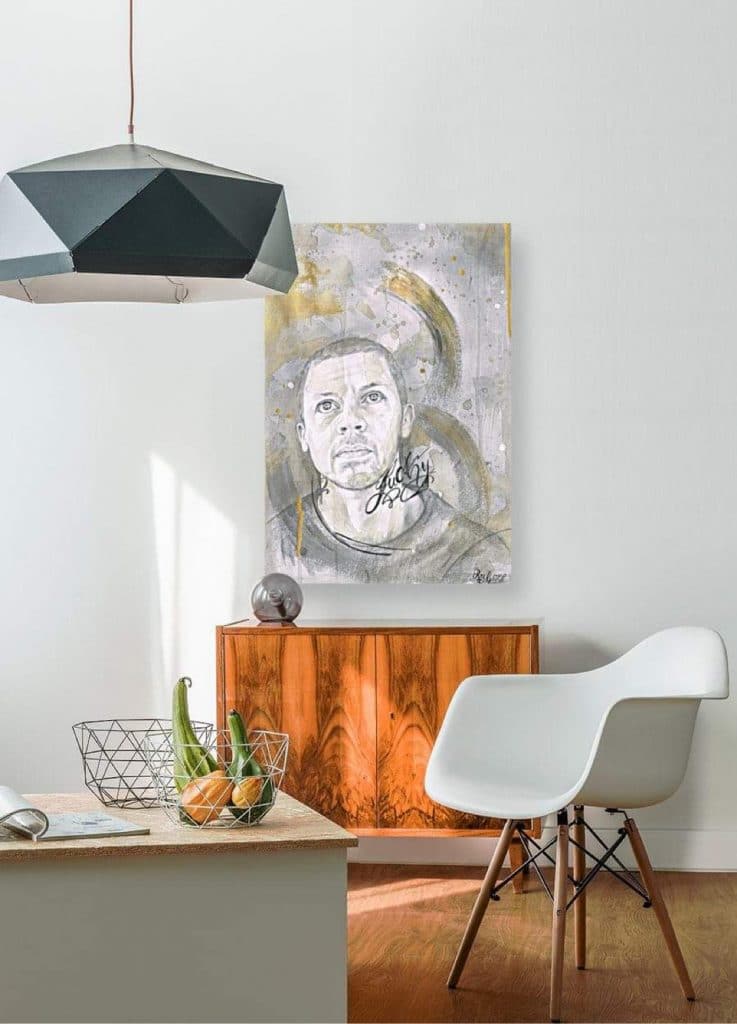 Buying art was once a stressful thing, often seen as elitist. Thanks to the internet, the art world has become accessible to people like you and I. It's easier than ever to contact artists directly:
Look out for local art events & social media where you get to meet the artists.
You can browse in person & on the internet until you find a piece that inspires you.
Follow the artists that you like / sign up to their mailing lists to stay up to date with their new work & events join my mailing list here xxxx.
Things that you need to get right when you are buying art:
It is important to be careful in authenticating if the work is an original or a reproduction. Visit reputable galleries, or even better come directly to artists like me.
Art doesn't have to break the bank. These days it is easy these start your own art collection & that can be made up of pieces of all values, as long as the art "speaks to us". You can mix prints & even home made pieces, along with original art that will last for generations to come. Buying smaller pieces or giclée prints is a great way to start your collection. Original art prices vary hugely depending on the popularity of the artist, the materials used & time it takes to make the art.
Stay calm. When you commission, or hunt for, the right piece of art for you, unless you have a strict deadline; take your time & enjoy the process, it is part of the experience.
Emotions / Feel. Think about what emotions you want the piece to evoke. Your surroundings can have a big impact on how you think & feel. Do you want to be relaxed? Invigorated? Inspired? Being surrounded by pieces that evoke inspiration in you, can impact upon your creativity & overall mindset. A statement piece can set the tone of a room; seeing it when you wake up, can impact upon your day thereafter.
Do you like a specific style? Look on Instagram, magazines, websites; find out what your style is. Then you can search for galleries or artists with similar styles.
The Perfect Piece. Finding a piece that is almost perfect but something is "not quite right" can be problematic. Should you compromise on the size, the colour? Why don't you ask the artist & commission a piece? That is they way to get what you're looking for; the piece of your dreams. you are looking for that will give you pleasure for years to come.
What size? Size maters, you don't want a tiny piece of art lost on an enormous wall. Especially if it is an original. You will want it to be the focal point of the room. To do this, is must be the right size. Rule of thumb is for the piece to cover 2/3- 3/4 of the wall. Remember that includes the frame, so consider borders, mounts & frames too. If that feels too large, two good options are making it a gallery wall or a group of pieces. Smaller pieces are great for narrow spaces or maybe two or three pieces a vertical line.
Is there a colour palette you are working with?
Matching – Look for colours that are in the same palette but don't match exactly. Choose a colour then use a slightly different shades or tone of it & the affect will be subtle & elegant.
Clashing – Don't be scared to clash. Opposites attract. Use the fundamentals: colour wheels help us to understand the relationships between colours. Choose a piece that has a main colour that is radically different from your decor. "Complementary colours" create dynamic colour schemes.
Where you will hang the art ?
Look at the features of the room it will hang in, the furniture & accessories you already have. Decide if you're going to alter the layout to make your art piece the room's central focus.
Although there are exceptions to the rule, as there are for any other rule, try to aim for your artwork's central point to be at eye level or approx. 60 inches from the floor, for rooms where you are mostly standing or if the ceiling is very tall. Rooms where you normally sit down such as the dining room or office, pictures can be hung a bit lower. If your art itself is very tall, you may want the top third or so near eye level. (Possibly make a joke about our height?)
Consider how it relates to its surroundings  Hang 6-12 inches from the back of a sofa or sideboard. This won't work if the pieces very small, in that case consider hanging the piece as part of a group or with other objects, such as mirrors or ? pates. Groups can create drama & visual impact on a long or large wall. Look for pieces that 'belong together' i.e. they are the same size or they are linked visually by colour. Groups should have about 2-3 inches between each frame.
You can create a plan by laying the pieces on the floor & playing with the arrangement until it feels right. It is good to have a focal point in the centre, and use consistent spacing.
Is the space landscape or portrait? The piece you are hanging should echo the shape of the wall behind: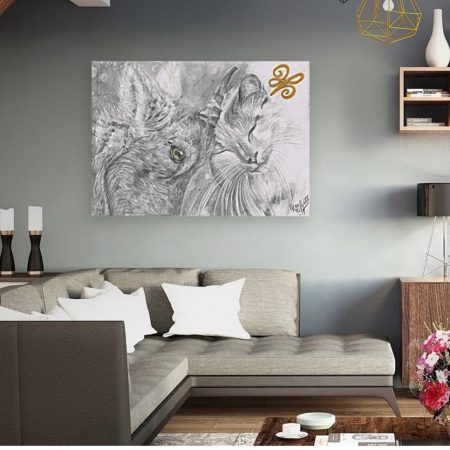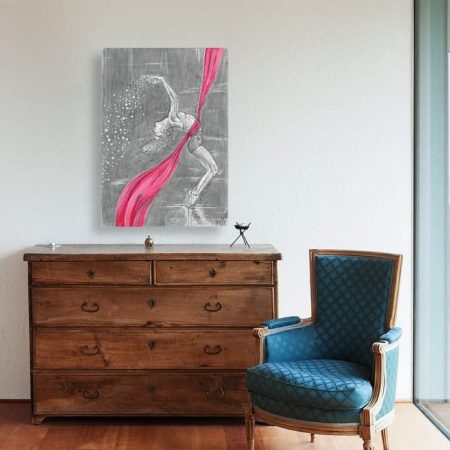 Light – The piece should receive little to no direct sunlight. If you can't help this, make sure that your art is framed using UV acrylic plexiglass to protect it.
Humidity – A room with low humidity & no direct contact with water is best for art.
Other Room Considerations…
Kitchen – Often the kitchen is the heart of the home. It may be the most used, so you will see art work there a lot. Countertops & spaces above cabinets are great places for art & usually smaller pieces are best so that they don't overwhelm the space. Here, prints that make you smile are very appropriate as are energetic colours . Be aware of humidity and of course heat!
Bedroom – Your bedroom is your retreat, a place for relaxation, so soothing tones work well here. Artwork is good placed directly over the bed or on a wall opposite the bed. Here large scale pieces are impactful hung at eye level. Look for tones to highlight in the decor, or even, decorate the bedroom inspired by the piece.
Office – Art in the office can keep you inspired. A good way to keep your space feeling fresh is to make a rotating galley; maybe on a long shelf over or near your work space. Select an assortment of art that inspires/drives you, big & small, all similar or all different frames work equally well. Change them around every few weeks. Screen saver art is a great option too!
Bathroom – clearly be careful about humidity & water here. Art in bathrooms looks lovely in pairs that have a similar theme or feel, hung side by side or stacked. Good places could be over the toilet or bath tub, over towel hooks or alcoves.
Living room – this is the room that guests will perhaps spend most time in. It important to focus on your personality, the feel or vibe you want your room to reflect. Places that are usually good for hanging your art are:
Above the sofa – one piece or a group It should measure about 2/3 of the width of your sofa.
Over the mantel piece – 4-12 inches between the bottom of the art & the top of the mantel piece or lean against the wall on top of the mantle.
Flanking a window but if the curtains take up wall space it may be too crowded for a piece. Really you should have 4-6 inches from the edge of the curtain to the artwork.
Framing – Frames should not complete with the art for attention. Remember the size of the frame & the piece as can change drastically depending on the mount & frame you choose. It make a huge difference to the look & ultimately the success of the piece so explore different techniques & styles. The artist can often help you decide.
Look at the other materials in the room. Is there wood, black light cables, other frames, marble tops? Try to coordinate with the neutral tones of the room so that the accent colours in the art can shine!
Remember to factor in the cost of framing as it can be very expensive & should be thought about as part of your budget.
Buying second hand frames, creating your own from driftwood, repurposing an old frame, can all be good ways to cut down on this cost and re-use/re-cycle; but always ensure your artwork is properly protected from sunlight, dust and moisture.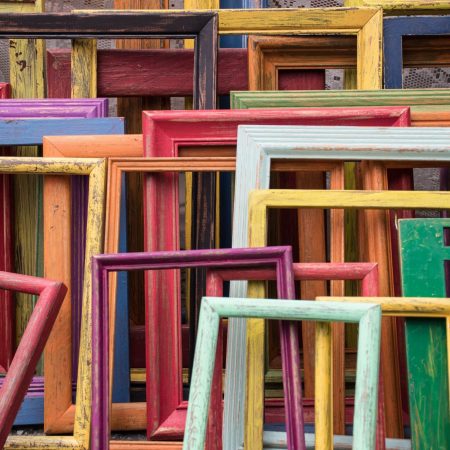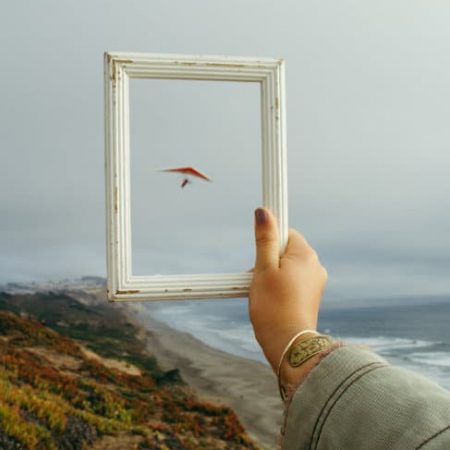 Commission Art Now


Browse the Gallery


Buy Art Now

Sign up for offers ONLY available to subscribers
Get all the news and offers only available to the Roz Gadd Art Insiders