About Giclée
If you'd like another copy of your portrait / landscape I can order a giclée print for you. You will also find Giclée prints for sale in the shop.
The giclée process reproduces prints which are so close to the artwork, that even close up it would be difficult to tell that it wasn't an original!
Giclée prints that are in the shop, rather than commissions, are reproduced in limited edition runs of 250. Each print will be signed and numbered.
If you've ever wondered what exactly a Giclée print is:
Pronounced 'zhee-clay' the word comes from the French word gliceur, meaning 'nozzle'. It's a generic term coined in 1991 by a printmaker to describe high-quality, large format, digital fine-art prints created with an ink-jet printer, as opposed to those created using the traditional offset lithography process that was previously prevalent. Whereas personal desktop printers will typically use only 3 colour cartridges, the big professional printers used to create a giclée print will use 8-12 different colour cartridges of very stable, fade-resistant archival ink.
Giclée prints cost a lot less than ordering another original portrait, and if ordering more than one print the prices become even more cost effective since the main costs for the printer are in the initial 'setting up' process – meaning that additional prints are much less.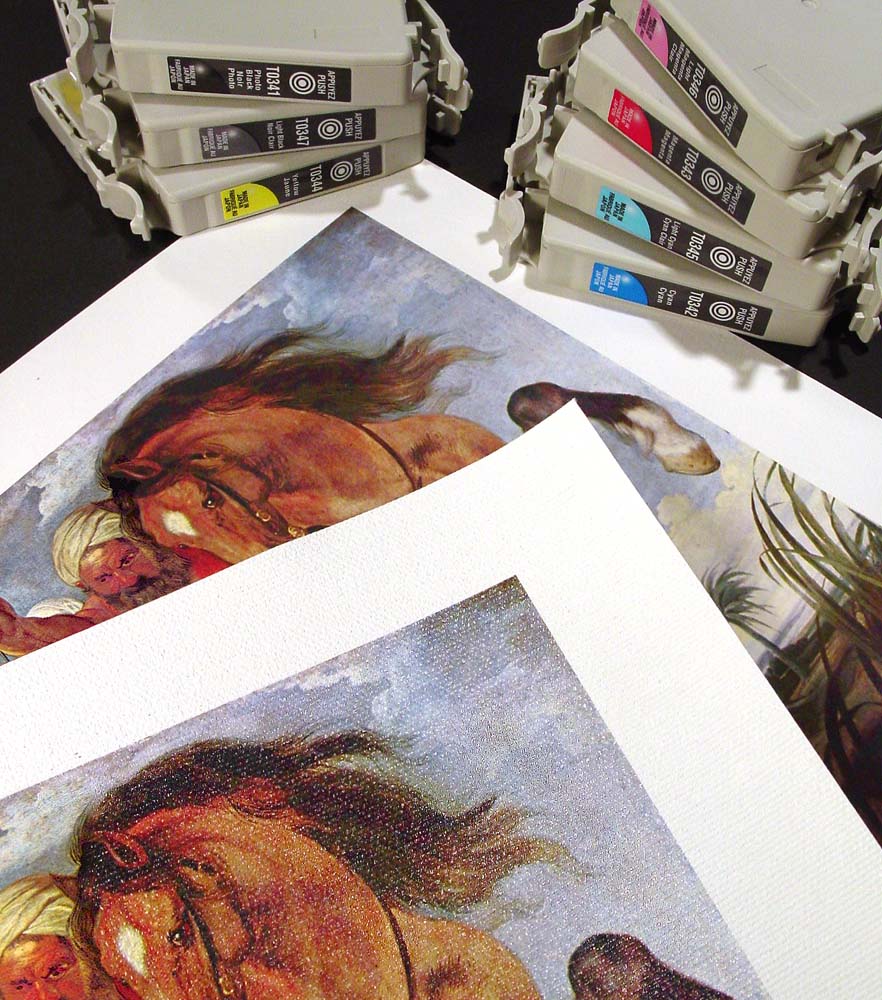 How it is done:
I take a series of high resolution scans of every artwork I produce before sending it out. This allows customers to come back at any point to order a printed copy of the work. These high resolution scans get spliced together in Adobe Photoshop to create one consistent image, that can be blown up to a huge size without any loss in quality. The edges are tidied up digitally too, due to inconsistencies in the scans. This ensures the best print quality possible.
When you order a print, this file will be sent off to the printer, who does some final work to prepare the image for printing. This includes, sizing it appropriately, and adjusting colour settings to be optimal for the printing process. The image is then printed onto specialist archival printing paper which has exceptional lightfast qualities, which prevent the print from fading and discolouring.