When you order a print from my shop, depending which piece you are intersted in, there may be a variety of different framing or mounting options to choose from, that I believe will compliment the piece.
You will also be able to purchase the Giclée print on its own – not mounted or framed. This means you can choose whichever mount or frame you desire. Here is some guideance to assist you:
Frames should not compete with the art for attention. Look at what other matierials are in the room. Is there wood, black light cables, other frames, marble tops? Try to coordinate with the neutral tones of the room so that the accent colours in the art can shine.
The piece should receive little to no direct sunlight. If you can't help this, make sure that your art is framed using anti-reflective art glass / UV acryllic plexiglass to protect it. Some options can help to protect the print from being damaged as they have a layer across the front of it, while others are purely cosmetic.
When deciding on frames and mounting for yourself, the choice can be overwhelming. Take your time as your decision can make or break a piece of art. If in doubt, get advice from experts, reputable framers, or the artist who would be happy to help.
Our prints are provided by The Print Space. This information is from their website at: http://theprintspace.co.uk
Aluminium
Dibond
Foamex PVC
Foamboard
Display Card
MDF
Acryllic Reverse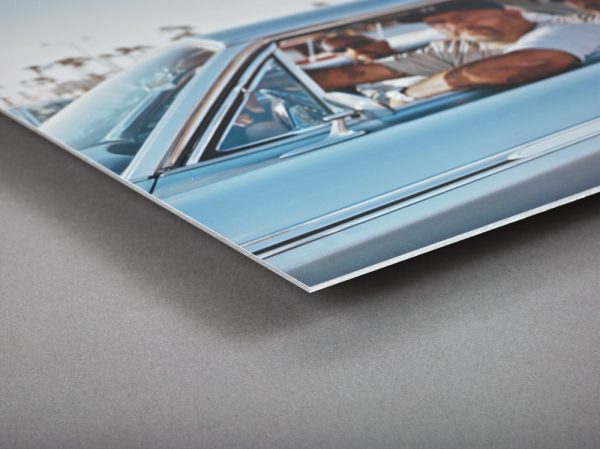 Mounting
If you don't want to have just a bare print, but you'd either like to not frame it at all, or frame it yourself, ordering a mounted print is a great way to do that. Having the mount provides protection for the piece, as well as adding some aesthetic value. Of course that depends on the type of mounting you choose. With most mounting types, the print is attached to it at one side only, however with the reverse acryllic mounting, the front is covered too. As such, Giclée printing is not available, and a standard photographic type print msut be used insstead.
Framing
When getting a piece framed, there's various types of frames to choose from. The selection could be based on a number of factors, two of which being which best suits the piece being framed, and which best suits the space it's going to be hung in. Our framers provide four different types of frame. However, depending on the piece, not all options may be available to choose from.
Traditional Frame
Floating Frame
Tray Frame
Box Frame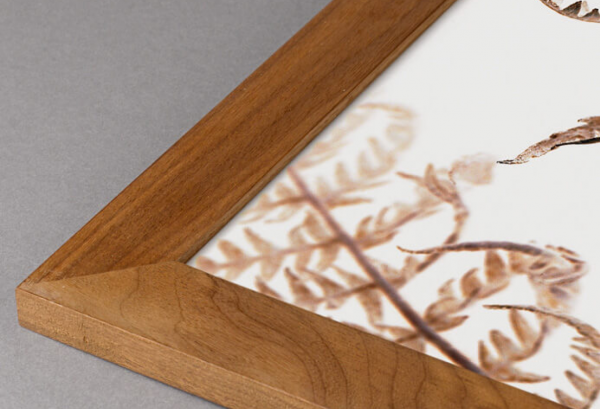 ---
Oak
Beech
Black
White
Walnut
Decorative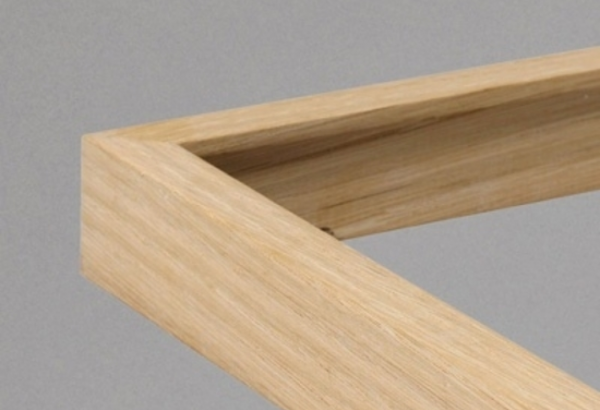 Moulding
Like with the frame types themselves, there's a variety of moulding options to choose from too. In most cases, the moulding will be selected based on what I think matches the print the best. Such moulding isn't available on mounted prints as they're intended to either be framed seperately, or hung as is.
---