Magical Durham * Magical Life * Magical Art
"To believe in faeries is to step into an enchanted space where the rational mind
meets the irrational heart, and all things become possible." - Brian Froud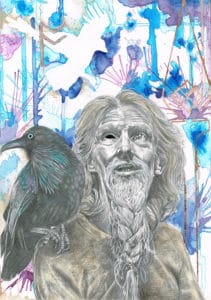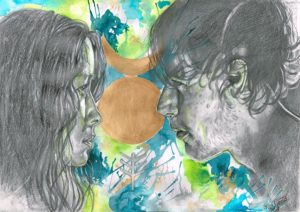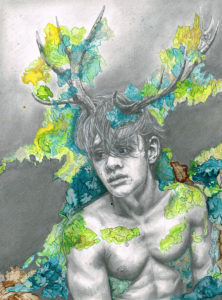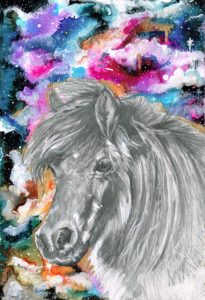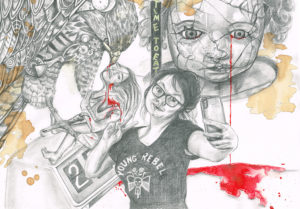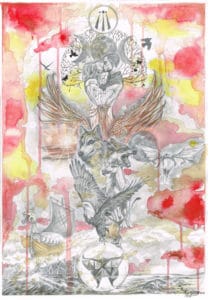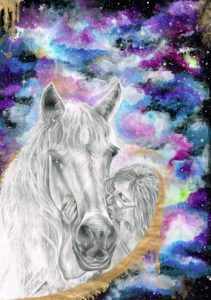 Boring Art Could Be The Cause Of:
No inspiration to pep you up when you see it
Nobody notices or mentions your art – including you
Bland rooms that lack a centre of focus
Missing out on a bit of magic by settling for just filling a space on your walls with any old thing
Great Art Can Change Your Life By:
Reminding you daily of your vision, your hopes, dreams & memories
Being a talking point & source of connection with your visitors
Being the perfect colours, size & composition for your space & you
Being a really exciting & insightful adventure to commission
Banish Art That Doesn't Connect With You
Partnering with me means that you will get art that is as unique as you are, not mass manufactured art you see everywhere.
Not ready to commission? Purchasing a limited edition Giclée print is a good place to start a collection.
We know what it's like to feel that buying art is a complicated process that seems like hard work, and you might worry that you won't get what you want. But it doesn't have to be like that!
It's easy as pie:
Have a look at the Shop and Gallery, see what resonates with you, then...
Commissioning Art:
Get in touch on the contact form or however is best for you

I will reply & we can explore what you would like, together, step by step…

Book your place & I'll keep you up to date as your art progresses!

You sign off on the final piece & then receive your artwork by first class insured delivery : D
Buying Art:
Find your perfect piece, collection, or series

Choose the right size, print type and frame (where applicable)

Check out complimentary merchandise… perhaps a bolster in the same style as your new centerpiece?

Press order and look forward to receiving your artwork by delivery or post!
I know that you are the kind of person who wants to express yourself and show your individuality, not fade into the background. In order to be that way, your surroundings need to reflect your personality, rather than that of mass manufactured & "samey" pieces.
The problem is finding art which makes you feel inspired & excited when you see it, or knowing how to go about getting art made from scratch, just for you.
I believe that settling for mass produced art misses the opportunity to have art that illuminates your life and makes it better, not just fading into the background.
We understand that talking to artists & commissioning art is not the usual for most people and might take them out of their comfort zone, so just going to the department store or websites that so everything for everyone , may seem like an easier option, BUT you are NOT everyone! You don't have to settle for prints that aren't quite the right colour, size, subjects isn't quite perfect for you.
So fill in the contact form and we can get the ball ruling by scheduling in a conversation or chase something that connects with you form the ship of limited fine art giclee prints., so you can stop blending in and be seen as you truly are.
Sign Up For Offers ONLY Available To Subscribers
Get all the news and offers only available to the Roz Gadd Art Insiders
Yes, I'd Like That!