Biography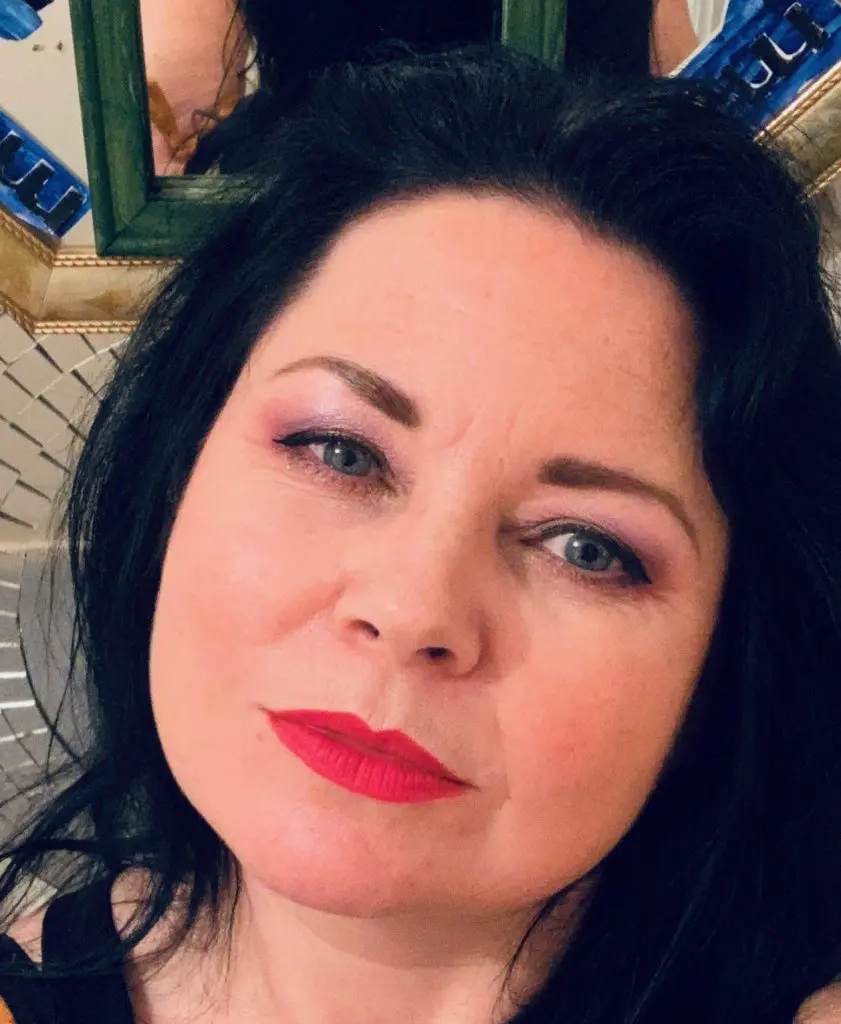 I Live in the Historic City of Durham With My:
Poet, husband
Author, daughter
IT Wizard, "acquired son"
Our beautiful labrador assistance dogs
Adorable Wegie (Norwegian Forest Cat, pronounced "wee-jee")
I work in our studio at home, at Ushaw Estate & The Wabi-Sabi Academy @ The Green in Coxhoe
My dad took me to my first martial arts class at Belmont Community Centre when I was 12.  It was Shotokan Karate with Sensai Barry Thorpe and I fell in love with martial arts which continues to this day. This passion was also fuelled by my cousin Alisdair Milligan, who gave me a wonderful shield that he painted with a Samurai helmet on it.
After school, I went to art college then followed that working for the police service as support staff – a strange pivot I'm sure you will agree! But I needed to "do something" and the adverts for recruiting staff were in the paper, so off I went, expecting them to send me away with a flea in my ear. As expected they asked how long I had wanted to work for the police! I did the only thing that felt right and I answered that I had never thought of it at all, in fact I wanted to be an artist, but I promised that if they gave me a chance, I'd give it my all and work diligently! I was told later that they liked my "refreshing honesty" (something that has got me into trouble many times since) and decided to give me go! Even after the medical and getting my start date, I still thought there had been a mistake! Day one, sitting in Personnel, getting my ID badge, I was sure the the Recruitment Staff would recognise me and realise there had been a huge mistake… but 17 years later I was still there, but promoted to Senior Officer.
I have always been an enthusiastic learner and loved personal development, so after a few years in CID, when I was promoted into the Training Department, things really started to change for me. Firstly, I met my husband, Tony, and my father-in-law too (both firearms officers and trainers)! Whilst there, I was trained at the Police College to conduct Training Needs Analysis and Evaluation. I also had an amazing, forward thinking Superintendent who sent me to be trained to use personality profiling tools and I also gained my coaching qualifications. I also was lucky enough to be sent to see the famous Tony Robbins. This led me to study Neurolinguistic Programming (NLP) and Clean Language.
Eventually, I decided to leave the police service to venture out on my own and also to contribute to the home schooling of our daughter. As a consultant, I have been lucky enough to work with many amazing organisations and individuals, including: Shell, Deloittes, Sunderland University, The Environment Agency, Simply Health, Sheffield University, Durham Constabulary, NHS and CIPFA. 
In the meantime I was in training in Karate and generally keeping fit. When our daughter announced that she wanted to do a martial art, we took her to a couple of tasting days and she chose WTF Taekwodo. And so, a new love began, Taekwondo under Grand Master David Jordinson. Grand Master Jordinson was, in his later years, a very spiritual man and he spent many hours with us, guiding and working with us, furthering our Buddhist beliefs, meditation, mindfulness and introducing us to Qigong.
Again, I have been fortunate to work with and train under some amazing teachers from around the World. I also have, and continue to learn from my students. They bring new ideas and insights everyday and I am grateful for them all. My husband retired from the Police and we formed The Wabi-Sabi Academy in 2012 (for more information www.wabisabiacadmy.com). This became a labour of love for the whole family, parents and in-laws all included. A dojang/dojo for martial arts, fitness classes, self defence and mindfulness; and a tearoom! Over 100 teas served along side vegan food. In many ways, everything that went before us, prepared us somewhat for what came next.
2014, Jade was diagnosed with a genetic condition called Ehlers-Danlos and Tony was diagnosed with Head and Neck Cancer. We always chose to see the lesson and look "to the sun". I am not going to lie and say the years since then have been easy, because they haven't. Not on any level. It continues to be hard, especially for Jade who lives with terrible pain, everyday. But the lessons we have learned and the strength that we have found are the positives.
We put many things into play to get us though that time, which we still use now. Meditation, qigong, TKD, art, poetry, mindfulness, creativity, coaching and NLP.
We use these things every day!
We are grateful every day!